Rental studio for photography, film, videos, events, press days and as a showroom
---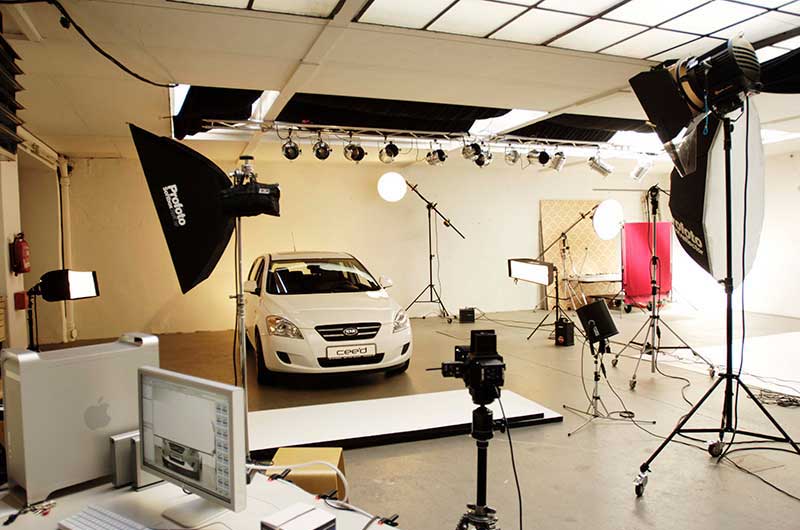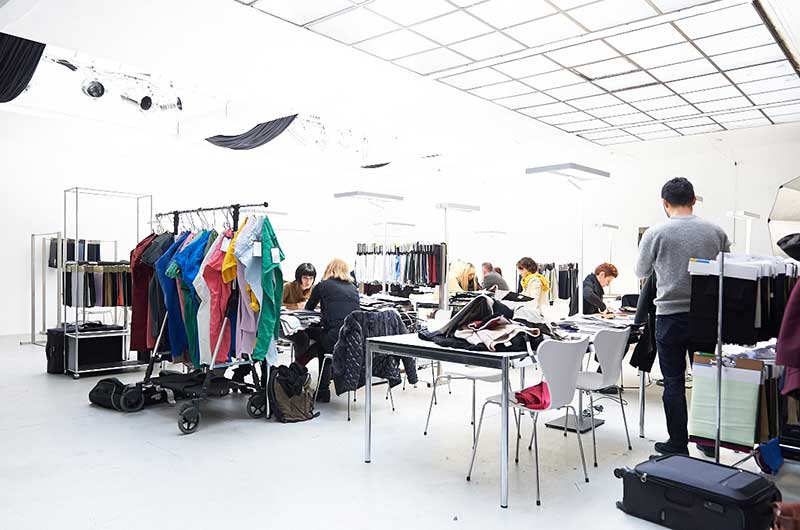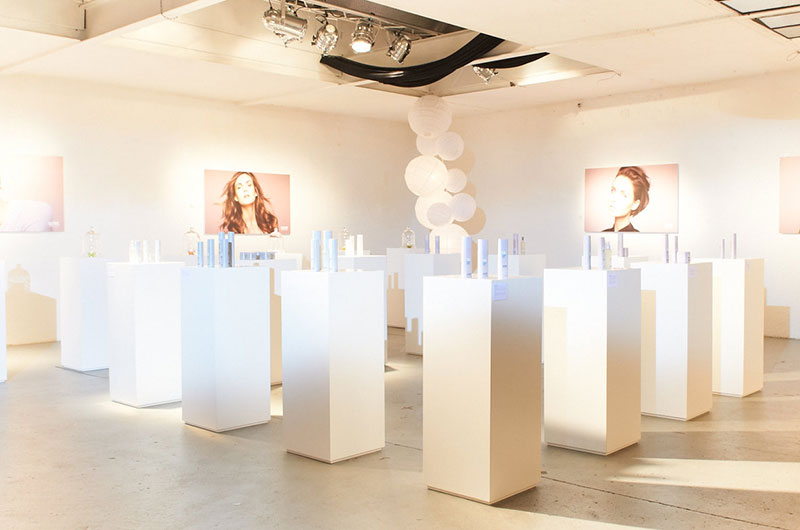 Its individual design makes WStudio a top location for your event. With over 300 square metres, the WStudio offers plenty of scope for inspiration. The rental studio is divided into Loft 1 and Loft 2, which can be used individually thanks to the adjustable furnishings.


Photographic and film productions
Advertising photography
Car / vehicle photoshoots
Product photography
Fashion week
Showroom
Fashion show
Presentations of collections
Events
Press days
Product launches
Press and product presentations
Information events
Castings
Seminars and training courses
Workshops
Conferences
Seminars and training courses
and, of course, much more
---
WStudio Munich - Loft 1
Large, antique windows in black cast iron dating from the nineteenth century, a grey industrial concrete floor and whitewashed walls give WStudio its particular industrial character. The ceiling height of 3.20 metres and the historic skylights create a distinctive, authentic loft atmosphere with an industrial edge. The rental studio has natural light, but can be completely blacked out. Loft 1 is on the ground floor and offers vehicle access, making it a perfect location for your car photoshoot.
---
WStudio Munich - Loft 2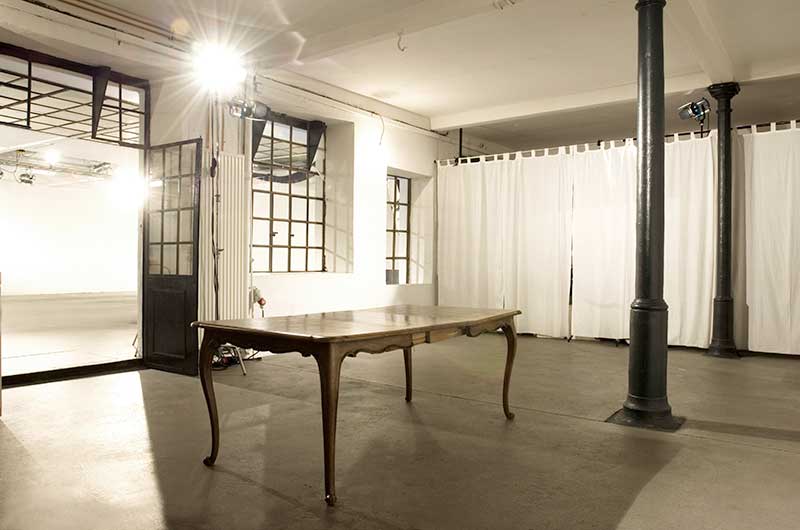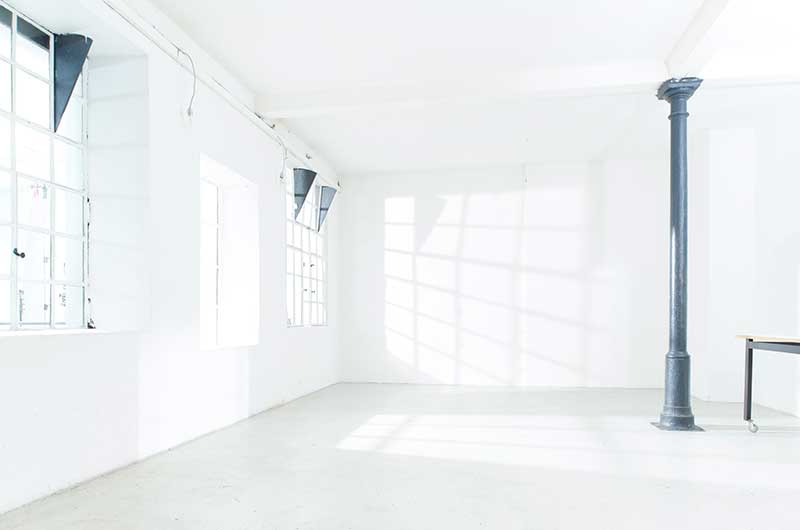 Our Loft 2 will impress you with its distinctive charm. The elements that create its style are three original cast-iron columns dating from the end of the turn of the last century. The painted white nineteenth-century windows in our second loft are a perfect motif for your photoshoot or film. During events, press days and fashion shows, Loft 2 is often used as a back office or for catering. Loft 2 is also perfect as a separate make-up and styling area.
---
WStudio München - prices
| | Prices |
| --- | --- |
| Photoshoot: editorial, 1 studio day / 10 hours | 450,00 Euro |
| Photoshoot: advertising, 1 studio day / 10 hours | 650,00 Euro |
| Test shoot | by agreement |
| Showroom, event, film | by agreement |
| Overtime Photoshoot* | per hour, 15% of the dayrate |
| Overtime all other usages | by agreement |
| Weekend / public holiday surcharge | 120,00 Euro |
| Accompanying video and film recordings | by agreement |
| Heating charge | 50 Euro |
*Photoshoot: From the 11th hour and outside our opening times of 8:00 a.m. to 6:00 p.m.
Light & equipment for rent in the studio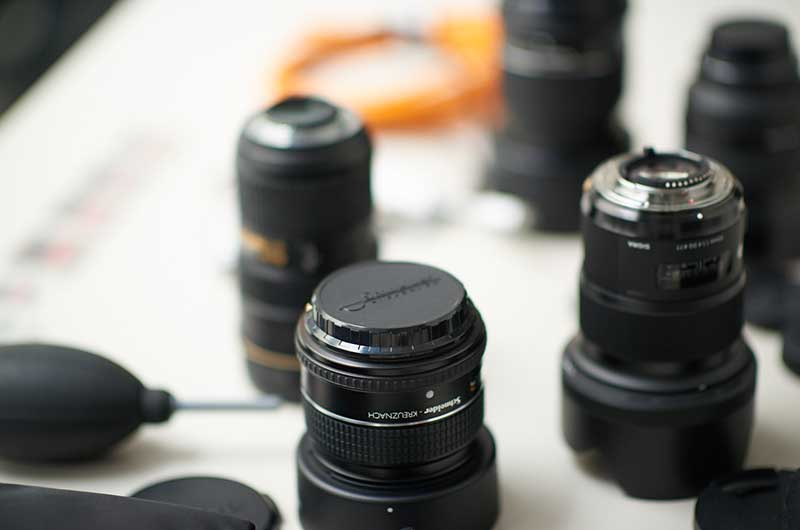 Lighting equipment, digital cameras, lenses and a large selection of backgrounds and props are at your disposal on site. The nuisance of transporting equipment is a thing of the past. Spontaneous ideas can be implemented at short notice with our in-house equipment.
---
WStudio München - floor plan

Total area: 300 square meters, grey industrial concrete floor, whitewashed walls, wall of large antique industrial windows made of black and white cast iron. Loft 1 has vehicle access. Loft 2 can be used as a make-up area, as a back office or for catering.
---
WStudio Munich - best location
WStudio Munich is located in the heart of Munich. Cafés, bars, restaurants and young designer manufacturers are characteristic of the Glockenbach district in Munich. The attractive location of our rental photo studio is unique.
---
Coffee / Drinks / Catering
A coffee machine and a selection of drinks are available in WStudio. If you require catering, you want to eat in the area or you are looking for a hotel, just get in touch with us. Our team will be happy to help.